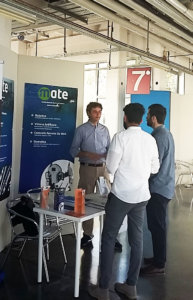 UNIPR – JOB DAY 2018
"Research and Development": "Ideas and People".
During the last Job Day, organized by the University of Parma on October 24th 2018, we had the pleasure of meeting many Engineering students and young graduates.
This event is always a good opportunity to transmit our values and our experience to an interested and enthusiastic public.
Together with other companies in the province, we set up a stand on the premises of the Campus
and talked to several boys and girls: if you are interested, don't hesitate to send us your CV!
We place great importance on each new contribution.