Industrial Electronics: the perfect synthesis of research and technology
Mate provides electronic solutions for the specific needs of different industries. Our extensive experience in the fields of industrial electronics and IT allows us to offer highly qualified consultancy support and technical assistance.
We focus on the needs of businesses:
That want to implement electronic solutions for specific systems
That do not have an R&D laboratory
That are looking for a mantainance service and/or a technical office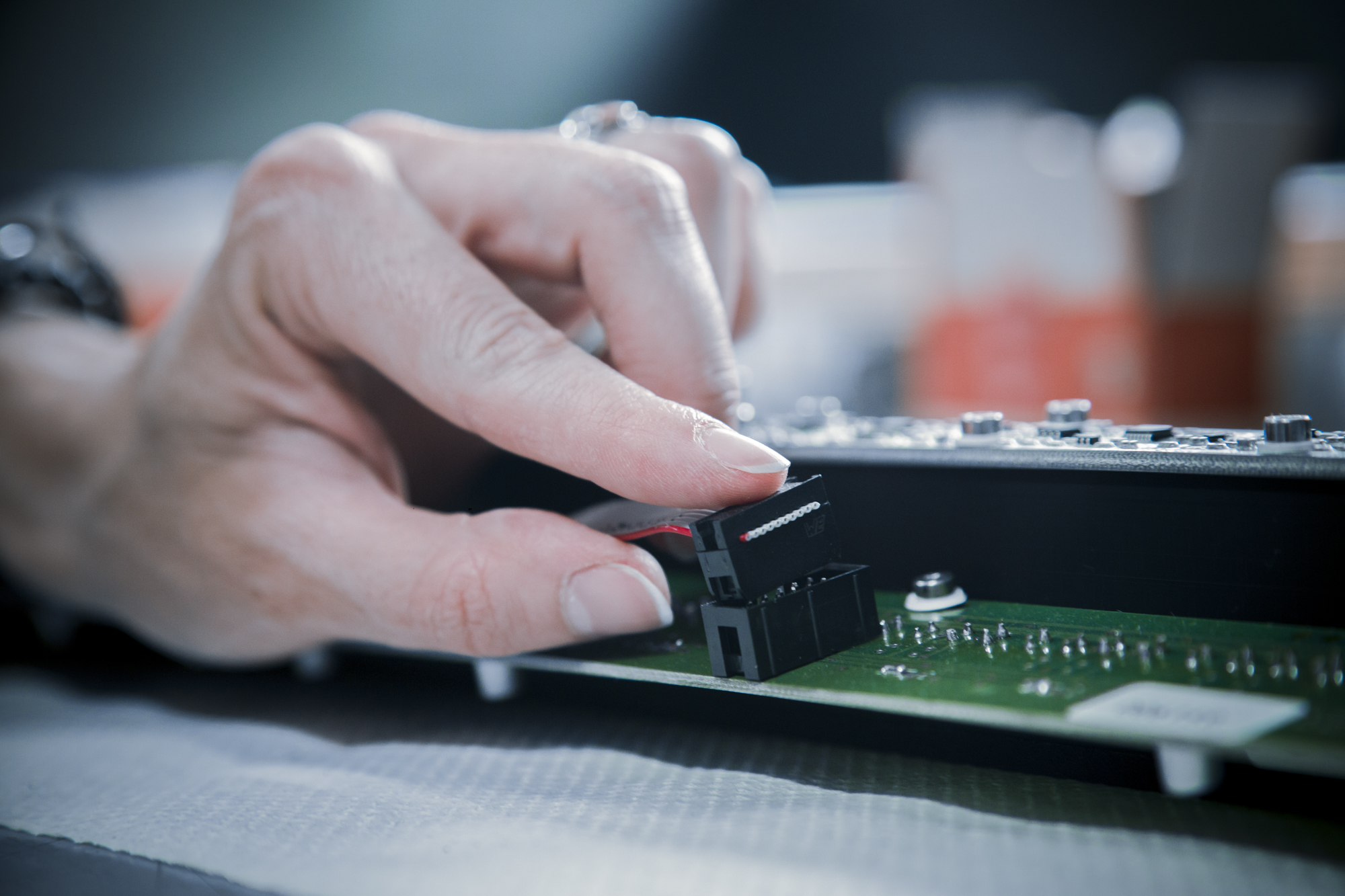 Each circuit board – a unit designed to create intelligence and movement within an electronic system – is manufactured and managed internally from design to testing.
Mate provides solutions for various sectors of application such as, among others, automotive, energy, robotics, agriculture, food, electric motors control, power electronics and machine vision.
Here are some of our latest creations:
The experience acquired, together with its knowledge of industrial electronics and IT, has enabled Mate to cooperate with several other companies.
Here are the latest projects we have helped:
Mate has always kept a close eye on the evolution of the market.
The electronic solutions we offer are the result of a focused and consciously oriented investigation. Commitment to people and the environment is another key element of our business.
We provide cutting-edge solutions: innovative, sustainable and qualitatively impeccable.
We can boast a broad-ranging and articulated knowledge thanks to several collaborations with other companies.
We devote an artisanal-like attention to each operational phase and to each detail.
Our contribution never goes beyond the boundaries established by a strong sense of business ethics.
We invite you to stay updated on our latest projects and collaboration opportunities.