Reluctance motors are a type of electric motor that induces non-permanent magnetic poles on the ferromagnetic rotor. They represent an advantageous solution, both for the evolution in design and for the reduced costs of production, to induction motors and motors with rare earth magnets, because they have a greater operating power and an efficiency of the motor and of the energy class ( IE5).
Reluctance motors were not used on a large scale, until the beginning of the twenty-first century, due to the high complexity in the design and control phases; however, thanks to technological innovation it was possible to overcome these obstacles and it was possible to control in real time the calculation of the waveform trend based on the position of the speaker and to have a current-voltage feedback.
From the collaboration between EMACH LCC & MATE srl, a new category of SynRM reluctance motors has been born which present further innovative aspects compared to the other SynRM motors available on the market thanks to the use of a large and robust cross base of the rotor core, the which allows the latter to bear most of the mechanical load making it more reliable and resistant to any mechanical overloads; in addition, for a greater guarantee of the reliability of the model, the thickness of the ribs in the rotor has been increased, while the undulation of the torque has been decreased.
In addition to the energy superiority, reluctance motors are advantageous from a weight point of view, 16% lower than induction motors, speed, much higher than that achievable by motors with rare earth magnets, and cost. of reduced production, also thanks to the absence of the squirrel cage and rare earth magnets.
To support this, numerous empirical tests have been conducted that objectively demonstrate the technical and operational superiority of reluctance motors: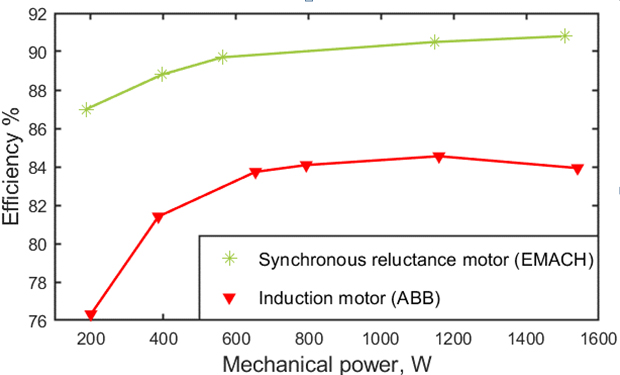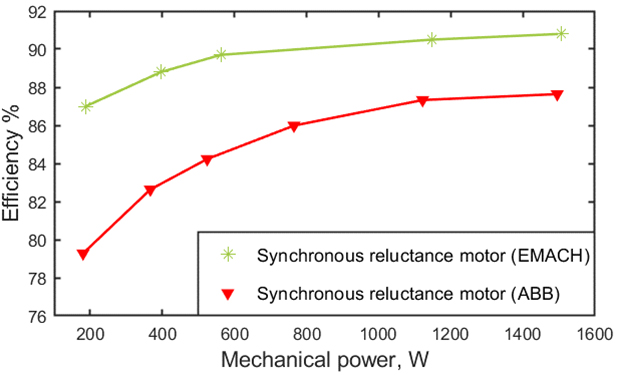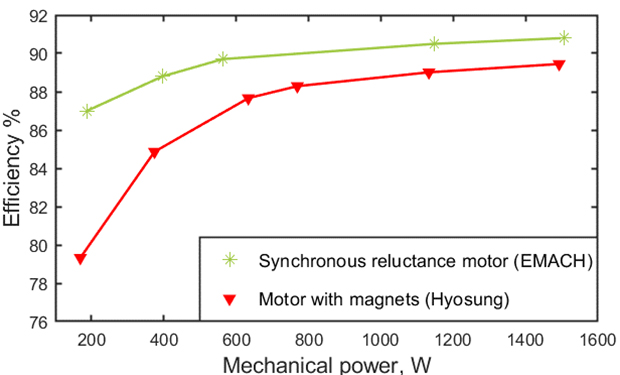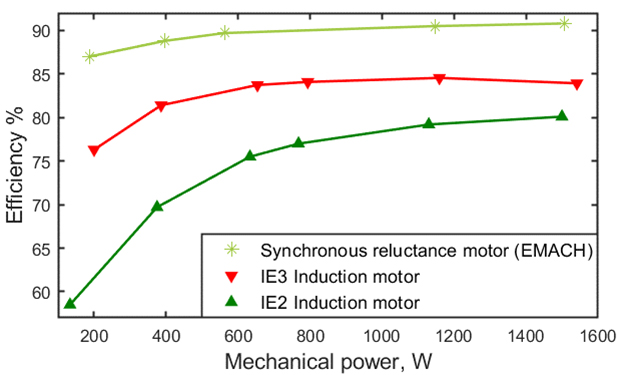 According to market analysis, reluctance motors will see, in the near future, an exponential growth in their use and in the further modernization of the process for their design and subsequent construction. This is why EMACH LCC & MATE s.r.l. have decided to be promoters of this new evolution in the field of reluctance motors.